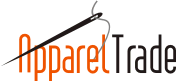 Terms Of Use Agreement
This agreement contains the following provisions; you must read them carefully before using this site:
User Agreement:
By completing the site submission form and selecting the "I read and agree to the Terms & Conditions", you accept that you are 18 years of age or older and agree to provide true, accurate, updated and complete information. And that you agree to be bound by this agreement.
Minimum Website Criteria:
All websites submitted to ApparelTrade.net must meet the following minimum criteria for inclusion:
Website must be live and running properly

Do not submit your site, if its already exists in our directory

Must contain unique content

The site must not contain any under construction page or broken links

Must not be mirror, duplicated or redirected site

Website must clearly define its purpose, products, and/or services

Must be in the English language

Site must not contain excessive ads

Avoid promotional hype, offers and keyword stuffing

The site must not contain any content, products, services or other material that may be illegal to sell under any applicable law, that may infringe or violate anyone's rights, or that, ApparelTrade.net believes, in its sole discretion, is offensive.
Please note that the above listed are the minimum site criteria only, and ApparelTrade.net editorial team also consider additional factors in deciding whether or not to accept your site for inclusion.
Website Listing and Selection:
ApparelTrade.net reserves the right, in its sole discretion, not to include, remove your site from its directory, move the listing to a different category or subcategory, and modify or exclude any keywords at any time without any reason.
Change of information:
If you want to make changes to your listing in the Directory (this includes changing in the URL, title, and/or description of the existing site), please e-mail us at [email protected]
Indemnity:
All users are agree to indemnify, defend, and hold harmless us, ApparelTrade.net team, agents, providers, sponsors, licensors from and against all claims, actions, demands, judgments, losses, and liabilities (including, without limitation, costs, expenses and attorneys' fees) by you or any third-party resulting or arising, directly or indirectly, out of content you submit, post to or transmit through our website, your use of website, your connection to website, your violation of these Terms of Use.
ApparelTrade.net and its team, shall not be liable or responsible, under any circumstances whatsoever, for any loss of business, profits or goodwill, loss or use of content, interruption of business, or for any indirect, special, incidental or consequential damages of any character.
Termination of Access:
In case of breaching any of the terms of conditions of this Agreement, ApparelTrade.net may, at its sole discretion suspend or terminate your access to certain areas of the Site.
Disclaimer of Warranties:
We make best efforts to ensure you provide the accurate and most updated information on our website related to health but ApparelTrade.net disclaims any responsibility or liability about the accuracy, reliability, legality of any content displayed on our site. Users must use caution and verify information before making any decisions based on the material or content.
Changes to the Terms of use:
We may change our terms of use agreement at any time, for any reason, and without prior notice. We are authorized to terminate this agreement with or without prior notice, without liability to you, any other user or any third party. Please review these terms & conditions time to time in order to learn about any modification in this agreement.
Thank you for your cooperation. We hope you find ApparelTrade.net site helpful and convenient to use.