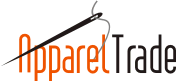 Privacy Policy
Our privacy policy applies to all personal information submitted with a website listing. By submitting your website to the ApparelTrade.net, you agree to abide by the following guidelines.

Information Collection:
We may collect the following information:
Name, company name and designation
E-Mail address
Geographical information such as country, state and city
Information related to your website
Use of Information:
Your information is required for the following reasons:
To maintain submitted listings.
To send you informational emails regarding service updates if you have selected to receive service updates while submitting your website.
To let you know if there is any change to this privacy policy.
For customization only in our website according to our interests.
Security:
We are committed to ensure that all information will remain secure and will be protected from any unauthorized access. In order to prevent disclosure, our technical staff has taken significant measures to protect the information we gather online.
We will not sell, rent or otherwise distribute your personal information without your approval.
Cookies:
A "cookie" is a small data file that can be stored on your hard drive when you browse certain Web sites. ApparelTrade.net only uses cookies to gather information for statistical analysis to improve our website services in order to provide more customer satisfaction. These cookies are not used to provide information to any third party.
You may choose to accept or decline cookies by modifying your browser setting. A cookie does not give access to your computer or any data relevant to you, other than the information you choose to share with us.

Links to other websites:
ApparelTrade.net is displaying links to other websites just for the visitors interest so always keep in mind that we do not have any control over those websites content or development. Therefore, we are not responsible for the any content of websites included in our directory.

Changes to privacy policy:
We are authorized to change this privacy policy any time. If there is any major change in which your personal information will be used, we will notify you of the change by announcing on our site and through email.
Thank you for reviewing our privacy policy.